Celebrated Nadalenca to l'Apostolat del Mar.
 Missa de Nadal



To celebrate Christmas took place at our headquarters, the traditional Christmas Mass
Also, some of our visitors, as seen in the image, were able to give some of the crews who visit our port a nativity scene as a gift, being very well received.

XXIX Journeys of the people of the sea
Organized by the Wellbeing Committee of the Port of Barcelona
1.) Saturday, 5.11.2016 – Futsal Championship, at the Sports Facilities of the Port of Barcelona at the ZAL.
Final score:
Nautical
Noray boys
Aduana
Tugs
Fishermen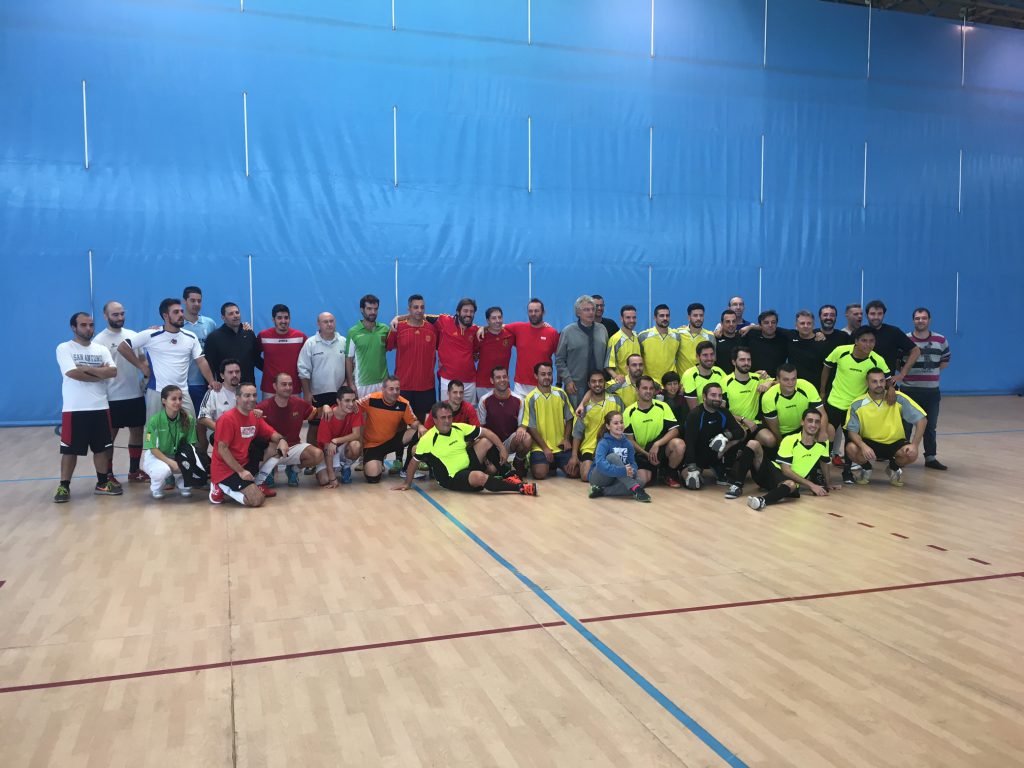 Acts in the Assembly Hall of the Maritime Museum of Barcelona
2.)    Monday, 8.11.16 Roundtable "The welfare of the crews and their impact on port operations.
Moderator: Adolf Romagosa
Speakers: Jesús Carbajosa, marine and psychologist
Silvia Arilla: Silvia Arilla (deputy chief of operations APMT)
Andreu Ferrer (port pilot)
Carlos Salleras (consignee of ships)
There was an agreement among the brass that the crews tend to be tired.
As reasons were mentioned: coincidence of the ship entry maneuver, with previous sea guards, increasingly shorter stays of the ships (71% of container ships are less than 12h.), 24-hour port operations. During the stay in port the crew must be available and in case of wanting to rest it is made difficult by the noises that continuously occur.
The crew members want to go ashore, communicate with their families, but they find it difficult, among other things because of the long distances from the docks to the city and a bus line designed for companies rather than crews. The Stella Maris van does an important job, but not always enough.
Many shipowners seek to save on everything they consider not strictly necessary and pay little attention to the crews, who demand greater attention to their needs as people.
All this affects in one way or another the port operations.
There is agreement that it is urgent to get a good Wi-Fi network in the port, which allows seafarers to easily connect through computers or mobile phones, with their families and provide more facilities for access to land.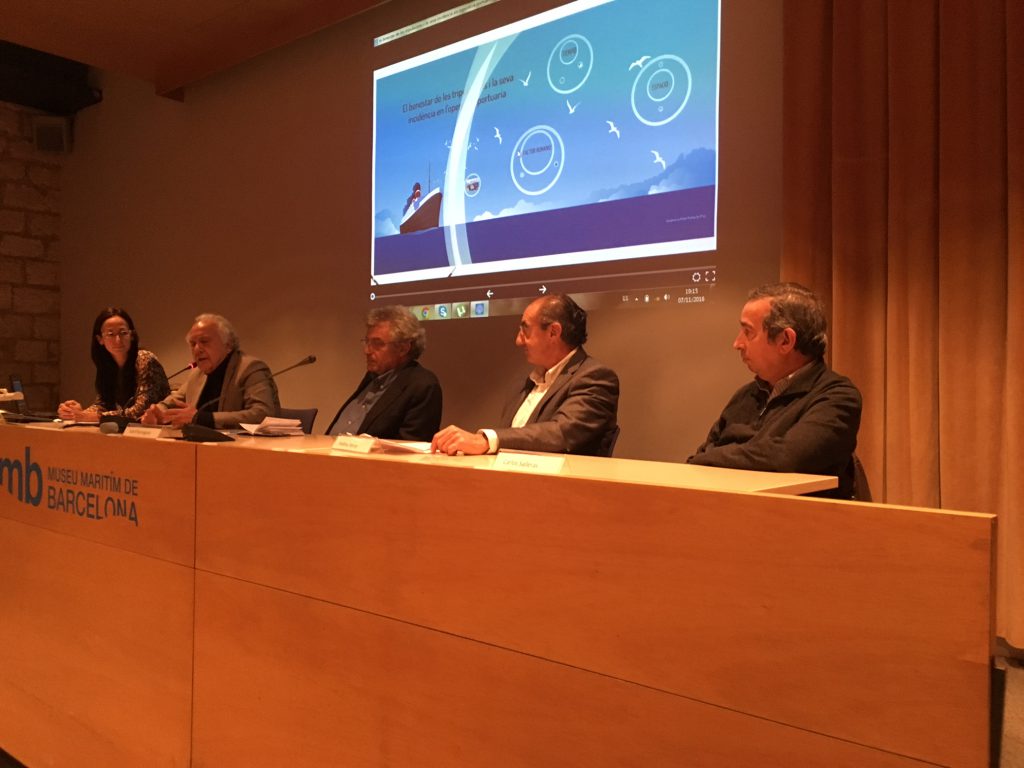 3.)   8.11.16
Roundtable: "Inter-religious Coexistence and Cultural Context"
Moderator: Ricard Rodríguez-Martos
Speakers:
Jordi López Camps (former general director of religious affairs of the Generalitat de Catalunya)
Jorge Burdman (Israeli Community of Barcelona)
Ahmed Benallal (President Llum del Nord Association)
Faisal El Machhour (marine)
It became clear that we live in a plural, intercultural society that requires a dialogue that leads us to know each other and that promotes mutual trust.
When different cultures coexist, it is important to strike a balance between a common project of coexistence and cultivating one's own culture.
It was also highlighted that religions, within this climate of respect and mutual knowledge, contribute values ​​to public life and help to make a more humanized society.
Regarding the situation on the boats, it was commented that they are closed spaces where they live together 24 hours a day. Experience shows that there also, above beliefs and customs, the person is respected, which is what counts in the end.
When acting with honesty and consequence, the difference of customs, ideologies or beliefs does not have to be an obstacle to a good coexistence. In fact on ships, except isolated cases above all that counts is the person.
It is commented, as, for example during Ramadan, it is sought that the Muslim crew members can eat at the times when it is allowed.
In any case, the port, as a place for the crossing of races and cultures, offers a good opportunity to cultivate coexistence in plurality and disseminate it.